Hybrid conference of ICCAS 2021
ICCAS 2021 will be organized as a hybrid conference and it will be held on October 12-15, 2021 in Jeju, Korea and online.
Online Platform & Web-Proceedings

July 28, 2021
August 13, 2021
Notification of paper acceptance

August 25, 2021
August 31, 2021
The deadline of Submission of final camera-ready papers
Prof. Yoichi Hori
The University of Tokyo
Japan
Prof. Marcia O'Malley
Rice University
USA
Prof. Davide Scaramuzza
University of Zurich
Switzerland
Prof. Hyo-Sung Ahn
GIST
Korea
Prof. Kyoungchul Kong
KAIST
Korea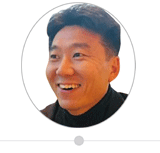 Prof. Jaeheung Park
Seoul National University
Korea
Prof. Ivan Petrović
University of Zagreb
Croatia
Prof. Subir Kumar Saha
IIT
India
Prof. Xin Xu
National University of Defense Technology
China
ICCAS 2021 will be held on October 12~15, 2021 at Ramada Plaza, Jeju, Korea. Just off the south coast of the Korean peninsular, Jeju is a beautiful and visa-free island ideal for an international conference. It features a large variety of awe-inspiring landscapes, from beaches to mountain, lava tube caves, waterfalls, including three UNESCO World Natural Heritage Sites. We welcome you to visit and enjoy a slow living lifestyle in the Jeju island that boasts outstanding natural beauty and evidence to the history of the planet.
NEWS & NOTICE
Technically Co-Sponsored by
Announcement of
ICCAS 2022, Busan, Korea